Interview with Mark Hinkle, Chair, Libertarian Party
---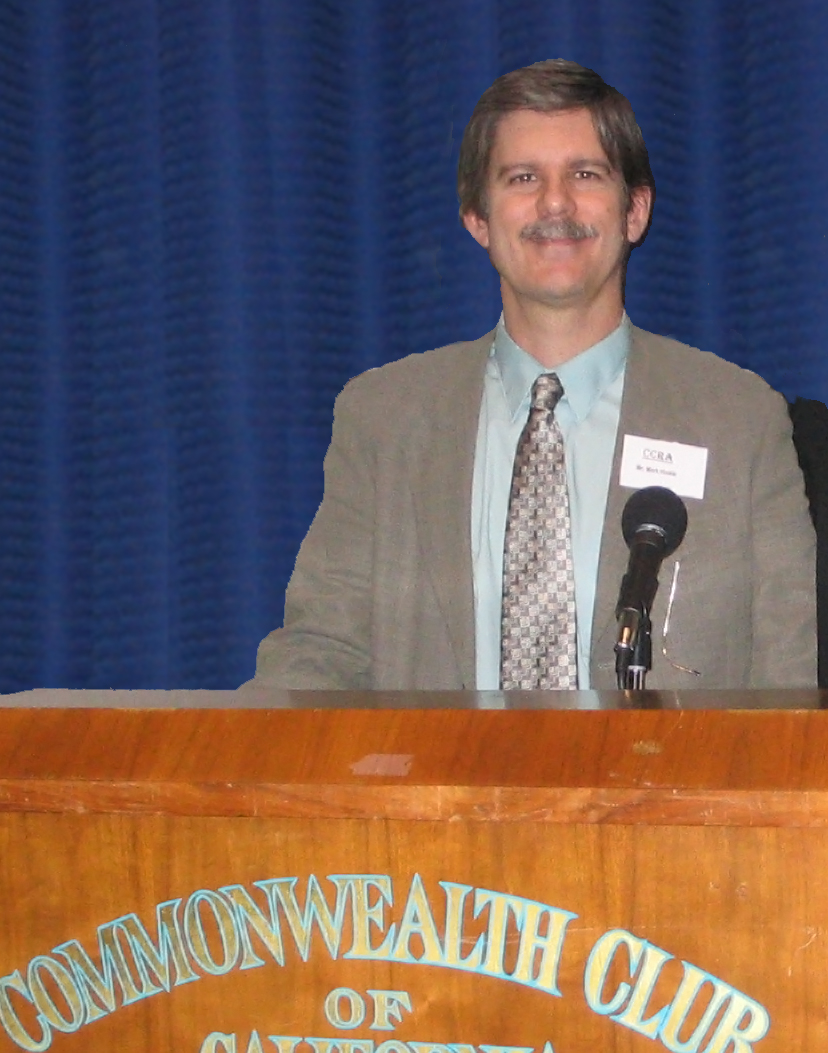 Mark Hinkle is an American libertarian activist and businessman. He is the National Chairman of the United States Libertarian Party. He was the first party representative to respond to our questionnaire, and has the distinction of being the first interview we are publishing under the Context2012 banner.
POLITICALCONTEXT.ORG: Is your party running candidates in the 2012 elections?
MARK HINKLE: Yes, we will be running candidates ranging from school board to President of the U.S.
PC: What's the extent and reach of your field of candidates? Will you advance national candidates–for President, Vice President, U.S. Senate, House of Representatives? Will you advance state and local candidates? Where, and for what?
MH: We will run candidates for President, Vice-President, U.S. Senators, Congressional Representatives, state legislative districts, judges, city council races, down to local school boards.  In 2010 we ran over 800 candidates nationwide.
PC: What's the process for choosing and nominating your candidates? Do you have a general convention? Where and when will it be held?
MH: For President and Vice-President, we hold a national convention.  In 2012 it will be at the Red Rock Casino in Las Vegas from May 3rd to the 6th.  For Congress, our candidates are selected either by convention or they self-select.  Each state has different election laws, so the procedure is not universal.  In some states we participate in primaries, while in others nominations are done in convention.
PC: What are the demographics of your existing base?
MH: Libertarians come from all age brackets, but most of the founders were Baby Boomers born in the late 40's and 50's.  Our ranks have come from both the traditional "left" and "right" as well as from the long time independent voters.  Because we're both "left" leaning when it comes to civil liberties and "right" leaning because of our respect for sound fiscal policy, we can and do appeal to both the right and the left.  We understand that you can't have civil liberties without economic freedom and visa-versa.
PC: What is your strategy for deepening your base within your existing demographic, and broadening your reach to other demographics?
MH: The Libertarian Party was the first political party to use the Internet and even before widespread use of the Internet, we used the old computer bulletin board system (BBS) during its heyday.  We recently added a videographer to our staff to create short YouTube style videos to reach out to today's youth.  They are posted on our web site: www.lp.org and on YouTube.   And we're on Facebook.
PC: In your opinion, what are the chief barriers to the viability and success of third parties in the United States?
MH: Election laws created by Democrats and Republicans are the chief reasons you don't see and hear from more Libertarian candidates.  To site one example here in California:  Republicans put forth an initiative in 2010 called Proposition 14.  It was sold to the voters as a "open primary", but what it really did was to effectively eliminate all third parties from the General election in November.  Only the "top two" vote getters in the Primary will appear on the ballot in November.  It also outlaws write-in votes in the General election.  The net result is come election day in 2012, the voters only choices will be Democrats and Republican.  When this was enacted in the state of Washington, it eliminated virtually all third party opposition to the duopoly we call the Demorepublican Party.
The other chief problem is the FEC.  The restrictions placed on third parties by the Federal Election Committee severely restricts our ability to raise funds.  That consequently limits our ability to buy advertising, recruit candidates, and get them elected.
PC: Does your party make the opening of space to alternative candidates a major part of your public message? Do you have a strategy for the opening of political space which you have laid out for voters and activists?
MH: So long as our candidates agree to the non-aggression principle, we don't unduly restrict them in any substantial way.
PC: Do you work in solidarity with other political parties?
MH: Yes, we have and will continue to work with other third parties, especially on breaking down ballot laws that restrict our access to the ballot and our ability to raise funds.  We've worked with the Green Party in many states and the Peace and Freedom Party here in California.  And in several states, we've worked with the U.S. Constitution Party.
PC: How do you raise funds for your operations? What methods of fundraising have proven to be most successful for your party in the past?
MH: Our web site is our main source of funds; secondarily we use both direct mail and tele-marketing.
PC: A broad, philosophical question: Why does your party exist?
MH: The Libertarian Party exists because we are the only political party that advances the idea that individuals are sovereign.  Individuals are to be left alone unless they violate the rights of others.  We are the only party that seeks maximum freedom for all.  We are also the only party that seeks to restrict government to its' constitutionally defined limits.
Our platform is available online at www.lp.org/platform.
PC: What else would you like our readers to know about your party?
MH: Albert Einstein once defined insanity as "doing the same thing over and over again, while expecting different results".  If voters expect either the Republicans or the Democrats to solve any problems whatsoever, they are insane.  Both Republicans and Democrats have proven they are incapable of providing solutions to today's problems, furthermore, they usually make the problems worse.  Big government is not the solution.  It is the problem.  Only the Libertarians offer real solutions to real problems.
The Libertarian Party is going to celebrate our 40th anniversary on December 11th this year.
PC: May we have a brief bio from the person answering these questions? May we also have bios for the current Chairperson, Vice Chairperson, Treasurer, Secretary, and Executive Director of your party?
MH:  1. Chairman Mark Hinkle is a lifetime member of the Libertarian Party and has been since 1974.  I am California native.  I have served in just about every Party role, as an activist, from County Chair to, now, National Chairman.  I have run for both partisan and non-partisan offices.  After 30 years in the hi-tech world, I started my own business that focuses on preventing children from drowning in swimming pools.
2. Vice-Chair: Mark Rutherford is a long time Libertarian and former Chair of the Indiana Libertarian Party.  Mark is a practicing attorney and has served on the LNC for many years.
3. Treasure: Bill Redpath, MBA & CPA, is a former Chair of the LNC and has served previously as LNC Treasurer.  He is the Ballot Access Coordinator for the Libertarian Party.  He joined the Party in 1984.
4. Secretary Alicia Mattson, is a registered parliamentarian and has previously served on the Platform Committee.
PC: In what city and state is the national party headquarters located?
MH: 2600 Virginia Ave. NW Suite 200, Washington, DC 20037 – Tel: 202-333-0008
PC: What year was the party founded?
MH: 1971 on December 11th.
PC: Who were the leaders that founded the party?
MH: David Nolan co-founded the Libertarian Party in his home in Colorado Springs, CO in December 1971.
PC: Any significant "firsts" for the party–Who was your first candidate on a ballot, who (if any) was your first candidate elected to office?
MH: Our first presidential candidate was John Hospers, a USC professor, recently deceased.  He ran in 1972.  Our Vice-Presidential candidate that year was a woman by the name of Tonie Nathan.  She is the first woman in history to receive an Electoral College vote.   Dick Randolph became the first Libertarian to be elected to a state legislature back in 1994 in Alaska.  Three times in our history, we've managed, against great odds, to secure ballot status for our presidential candidates in all 50 states.  Five times in our history, the Libertarian Party candidates for Congress have cumulatively received over 1,000,000 votes.  No other third party has accomplished this feat.  From 2008 to 2010 (the latest figures available) the Libertarian Party is the only political party to gain registered voters.  All other political parties have lost voter registrations.  In 2010 we ran over 800 candidates nationwide and currently have about 180 candidates serving in elected positions.
The Context2012 project is designed to build public awareness of all third parties in the United States, to raise consciousness of the alternatives to what Ralph Nader has called the "two party elected dictatorship." Recently, we sent out questionnaires to over thirty of these parties, from the Freedom Socialist Party to the Constitution Party, from the Libertarians to (believe it or not) the Whigs. Responses are coming in with impressive speed, and we will run new interviews every day for as long as we continue to receive them.